The story of our company is one of hard work and devotion to our craft.
When Alberto Ditta decided to start Cult Iron Works over 45 years ago, he had little other than determination, integrity, a devotion to his craft and the strong work ethic of an immigrant trying to build something for his family in a new country. A blacksmith by training, Alberto quickly established his abilities in the miscellaneous metals trade in the GTA. When asked why he named the company "Cult" Iron Works he quickly referenced the dictionary and explained that the word Cult is defined as "a great devotion to a person, idea, object, movement, or work".
Alberto was devoted to his craft, his clients, his employees, and ultimately his family. That devotion was a philosophy and creed that he lived his life by and we at Cult Iron Works continue his legacy and philosophy of devotion in tribute to his memory.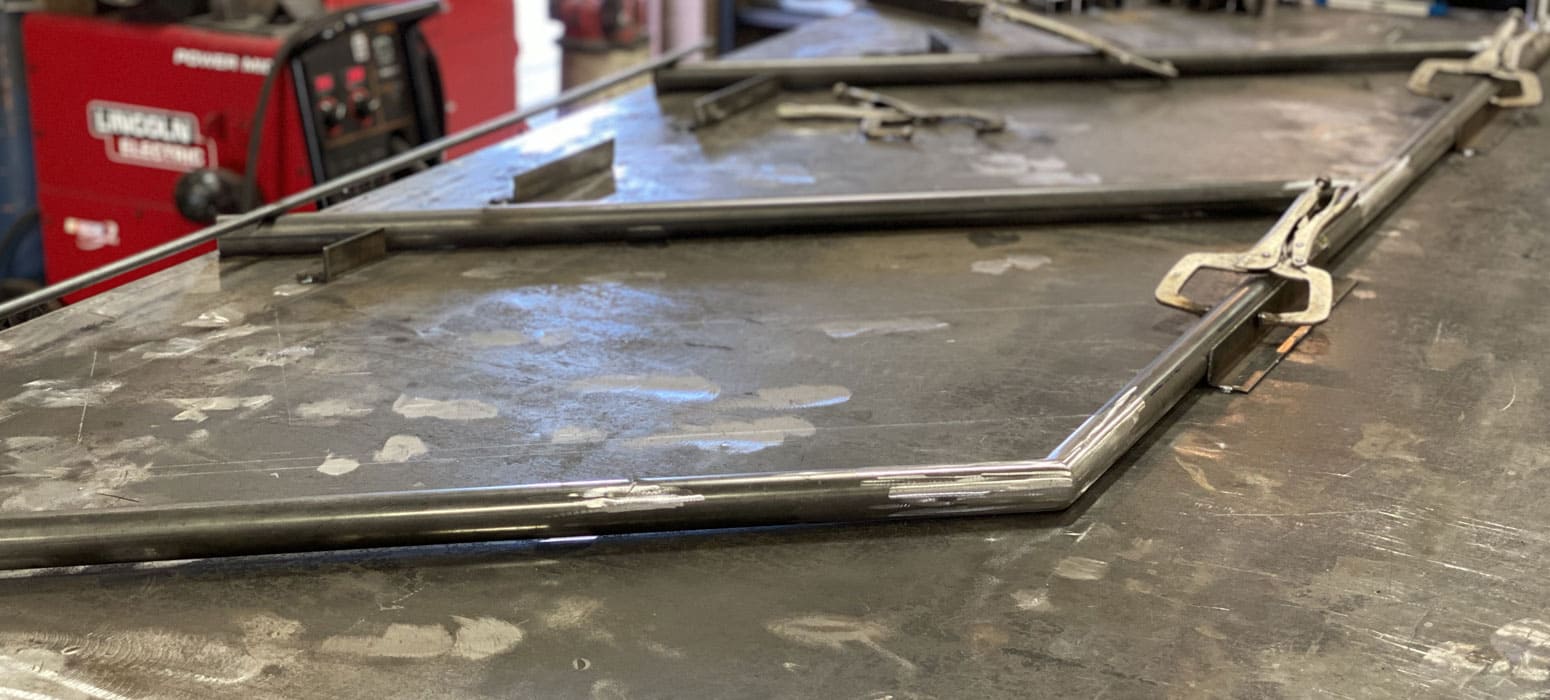 Alberto founded Cult Iron in 1975 initially starting in an 1800 square foot shop in Scarborough. Alberto initially kept the product line focusing on miscellaneous metals, especially staircases and railings. Validation of his skill and drive came relatively early, when Cult was able to land its first major customer, Olympia & York Developments, and secured the contract for the First Canadian Place project. This gave Cult Iron instant visibility and credibility in the commercial building sector in the GTA. In 1981, as Cult Iron continued its growth in the GTA market, Alberto's son Paul joined the company, and under Alberto's mentorship, he assisted Alberto in the growth of the company. Now able to leverage their success, Cult Iron grew quickly in the 1980's, capitalizing on widespread retrofitting of schools and other institutional buildings where customized metal work was integral in the construction of these facilities. In the 1990's Cult further expanded it's construction portfolio to include malls and residential condos. Cult expanded its scope of services to include the manufacturing and installation of structural steel. As Cult continued to grow, they built a modern, flexible facility in Gormley, Ontario, just north of Toronto. As a leading name in miscellaneous metals in the GTA, Cult Iron was able to expand services to a customer base recognized both nationally and internationally, with a portfolio consisting of projects for BMO Field, the Royal Ontario Museum, the Yonge/Eglinton Centre, Toronto Eaton Centre, Versace Yorkville and various other projects for developers such as Oxford Properties, RioCan and Cadillac Fairview. Now established as a full-service supplier of miscellaneous, structural, and architectural metals, Cult Iron is well positioned for the future and has expanded further into the structural restoration of heritage buildings within the GTA. In the third decade of leadership under Paul Ditta, the third generation of the family is now involved with the business as Paul's son Robert has joined the company leading the charge with continued organizational growth and the implementation of modern technologies leading to greater efficiencies and accuracy for our clients.
The tradition of pride, devotion and skilled craftsmanship can be seen in everything Cult Iron does. Today more than ever, staying close to the company's roots of integrity and hard work is the foundation for the future. Far from looking backward though, Cult Iron has invested in the latest technologies and has a fully digitized work force. With industry leading Project Management, Drafting & Engineering, and logistics tools, we continuously invest in our employees, making most of them long term members of the Cult Iron Works family. Today, Cult Iron offers 'end-to-end' servicing that is unique in the marketplace, this includes drafting, engineering, estimating, project management and fabrication all in-house. Cult Iron is proud to be affiliated with the Local 721 of the Ontario Ironworkers and employs members for all installations allowing us full accountability and control of the quality of all our projects from start to finish. Cult Iron is also a proud member of the Ontario Erectors Association and Residential Architectural Metals Association. Always a family company dedicated to honesty, skill, hard work, and innovation. Cult Iron has the capability to take on virtually any custom miscellaneous, structural, or architectural metals project.